The Author
#5
Yes, that's me in my witches' costume. Once a year, we adults get a chance to put on some goofy get-up and look downright silly. Here's a few pictures of adults looking goofy, sexy, and just plain strange.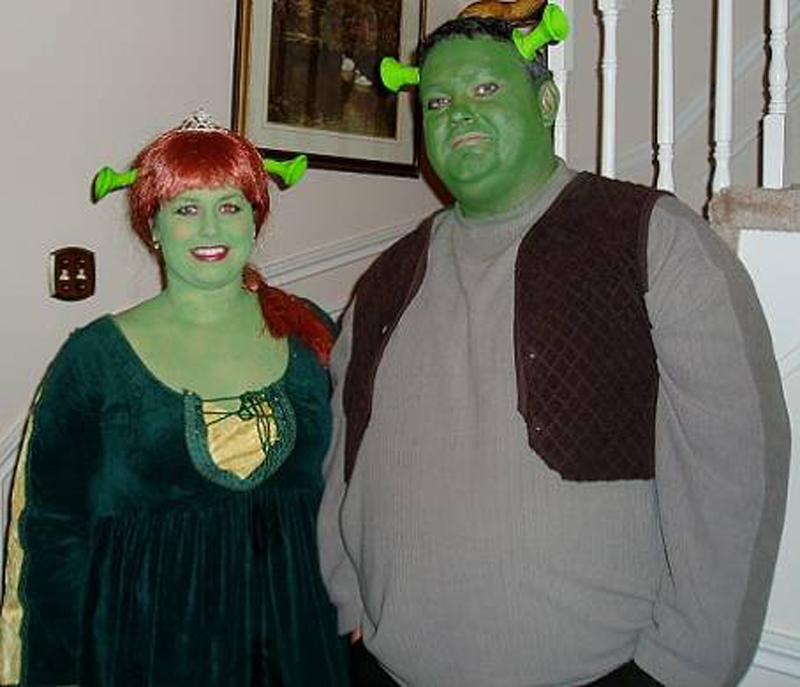 Shrek and Shrekette
I like this one. Very clever.
Peace, sisters
Um, he really likes baby dolls.
But Halloween really belongs to children. When those little ones are nudged forward by their moms and dads into your open doorway, not exactly knowing what's going on, but ready to accept whatever candy comes their way, it's downright adorable.
Big brother lion and little sister zebra
Those glasses are just too big, Clark.
Ah, it's a baby taco!
Just give her all your candy.
Can't wait to see who turns up at my door this year. Trick-or-treat!
If you would like to receive an e-mail when a new Cathy Spencer novel is released, just leave your name and e-mail address with the "Contact Cathy" app to the right of this post.

<Halloween costumes>